If mother knows best, then Mother Nature knows second best. At Portage Turf Specialists, we strive to reduce the number of chemicals being applied to lawns and into the earth. If you are looking for naturally better lawn care in Ravenna, Kent, Twinsburg, Hudson, Solon, and nearby Ohio areas, we are proud to offer a 100 percent Organic Material Reviews Institute (OMRI) certified organic lawn care program. To learn more about lessening your lawn's impact on the planet, contact us today at (330) 296-8873.
Naturally Better Lawn Care at it's Roots
There's more to investing in a "green lawn" than just making it look pretty. Our approach to natural lawn care starts with the roots as opposed to the surface. We begin every customer program with thorough soil testing and analysis to gain a specific understanding of the environment and its needs. This way we are able to create a customized solution to fit a lawn's specific nature.
Synthetic chemical based treatments may produce a great green color, but they often damage a lawn's well-being. Targeting the soil and the roots with 100 percent organic fertilization and weed control promotes great overall health, naturally increasing aesthetics and longevity. Learn more about Portage Turf and our impact on the environment in Ravenna and beyond.
Organic Lawn Care Services
Protecting an already great lawn is easy with the organic services from Portage Turf. We apply slow-release, organic lawn fertilizer treatments only where they are needed. Other companies quickly saturate the entire surface with harmful, synthetic chemicals, but we only target the problem areas. That means sometimes less than an ounce of weed control is used overall.
To further ensure the health of your lawn, aeration and seeding greatly attribute to the success of an organic lawn care program. It takes many elements to properly care for a yard, and the professionals at Portage Turf have the expertise to provide the naturally better lawn care you are looking for.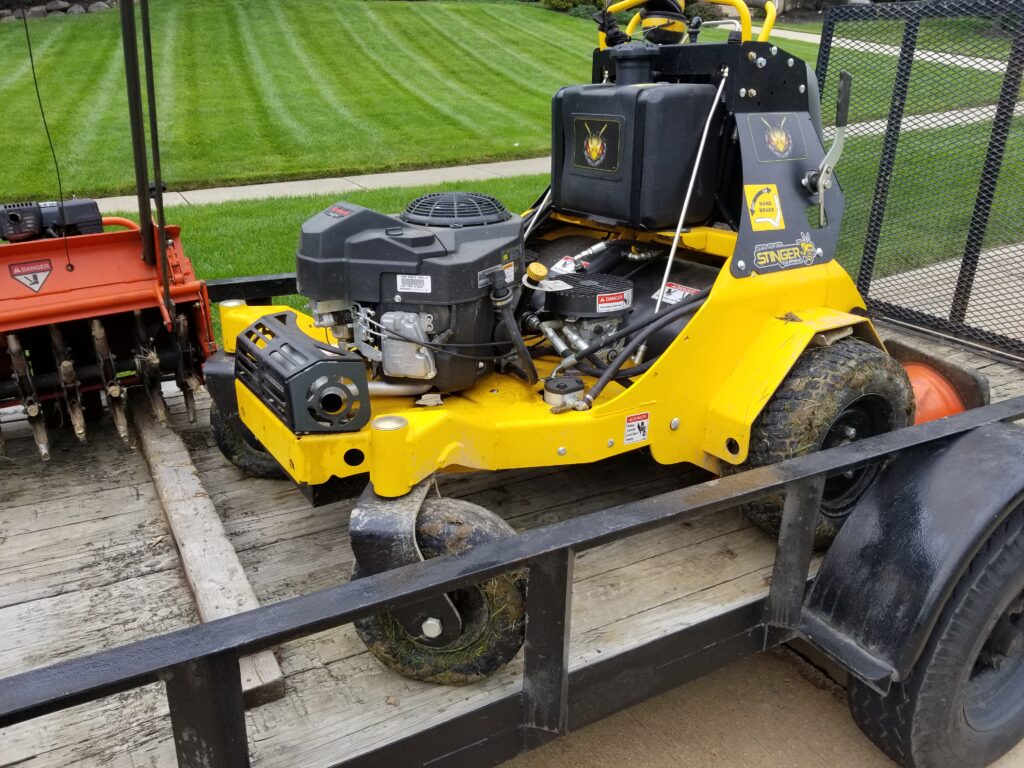 For even more of an organic approach. An organic lawn booster(coffee) can be added to a lawn program. Using coffee grounds as lawn fertilizer helps attract earthworms. . The earthworms eat the grounds and in return aerate the lawn with their castings, which can aid in additional aeration and facilitate beneficial microbial activity, further stimulating lawn growth. This can be beneficial to both non-organic and fully organic Portage Turf Specialists customers.
Learn more about our lawn booster program today!