Insect and Pest Control Services
Portage Turf Specialists work to implement effective and environmentally sensitive approaches to lawn insect and pest control. Whether you are dealing with chinch bugs, armyworms, or ticks we have solutions to protect your lawn. We believe it is possible to find that balance of a beautiful lawn and landscape while minimizing potential negative impacts on our environment using common-sense practices. For more information about our company or to learn about a free analysis, give us a call at (330) 296-8873. We proudly serve Ravenna, Kent, Aurora, Hudson, and nearby Northeastern Ohio areas.
As Northeastern Ohio homeowners know each season brings a new challenge to our Ohio communities. Insects are no different and as a local lawn care provider, we know that timing at everything in protecting your lawn. Whether it was the armyworm invasion of 2021 or the chinch bug destruction of 2020 we closely monitor our lawns to provide solutions to our homeowners to assist in protecting their investments. 
Some of our pest control programs include:
Perimeter Pest Control 
Flea/Tick Applications
Yearly Grub Control
Mosquito Treatments
In addition, some of our treatments are multiple-purpose solutions. Whether you are noticing Japanese beetles in your trees and shrubs, or are seeing some dead spots in your lawn, the professionals at Portage Turf Specialists have the experience necessary to deliver the results you are looking for.
Portage Turf Specialists does offer a sesasonal grub control for their customers to purchase. These insects typically present themselves in the fall and are typically easy to spot. If you notice some sudden brown spots that easily lift up you can usually spot them.
Grubs are the larvae of Japanese beetles which feed off a wide range of plants and shrubs in the early summer. Timing is everything and the best time to get a grub control down is during the summer before larvae have the time to hatch.
While our goal is to prevent the damage, our aeration and overseeding services in the fall can help restore the damage done in the past.
Reach out today to see how we can protect or restore your lawn today!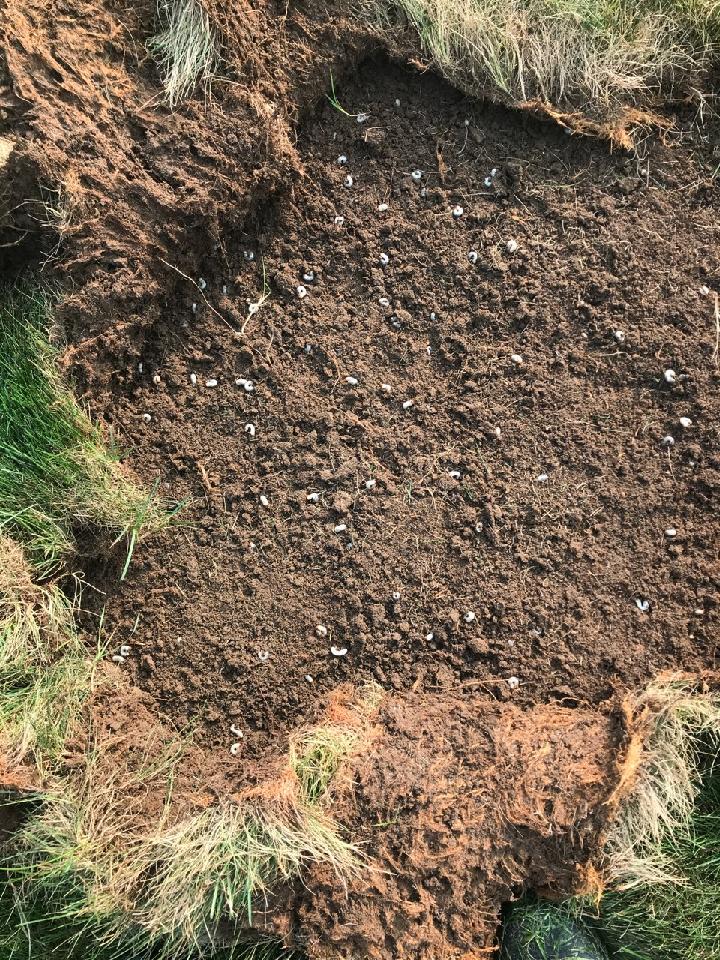 Flea and Tick Applications
Did you know that according to the Ohio State Department of Health Lyme disease has more than doubled, in the state,  since 2015?
Protect your family and pets with our flea and tick applications. Not only does the program protect your family, but will also protect your lawn. 
Our flea and tick program also has properties to protect your lawn from chinch bugs and armyworms, both of which have caused significant damage to lawns throughout our service area. 
If you'd like to know more about our flea and tick programs feel free to reach out today.