Seeding and Repair in Ravenna, OH
Is your lawn thin, patchy, or completely brown in some areas? Portage Turf Specialists LLC provides seeding and lawn renovation services in Ravenna, OH, and all of Portage County. 
Our lawn repair programs are tailored to specific needs restoring darker, thicker, and more drought-tolerant turf grass. Each season provides different challenges, leaving grass stressed and weak. 
Restoration Services Include
Frost Seeding 
Slit Seeding
Aeration and overseeding
Lawn kills and reinstallation(Dirt work not included)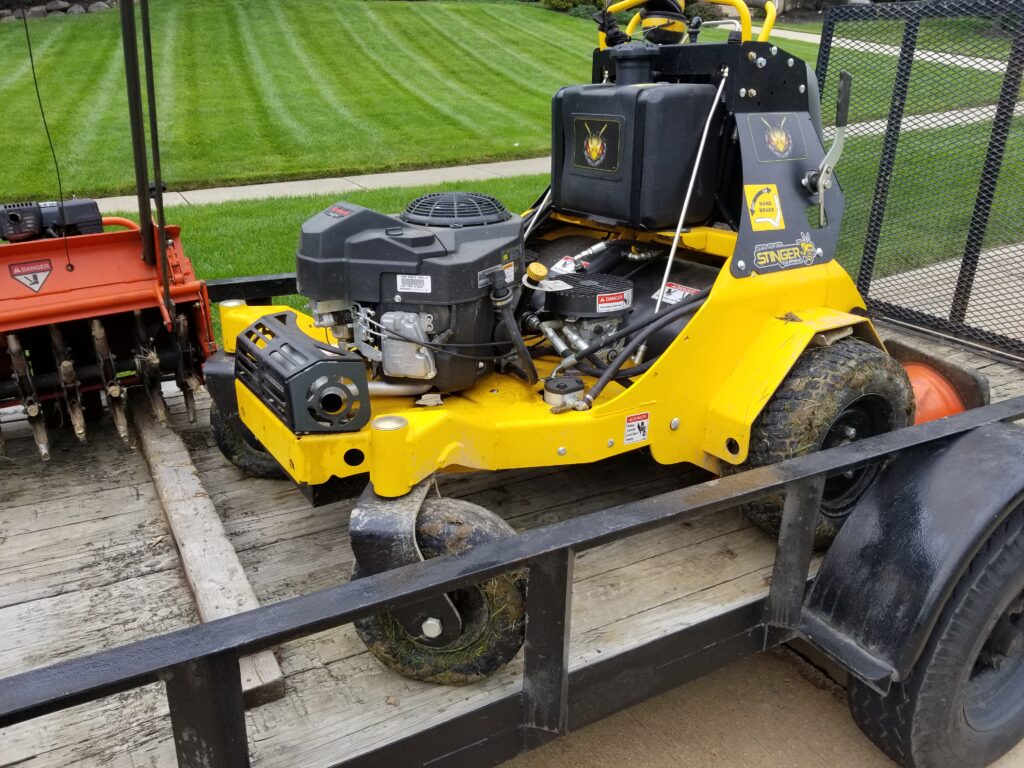 You deserve a lawn to be proud of, and our slit seeding services are perfect for accomplishing that goal. By creating small trenches in the soil, seeds are placed directly in the ground, greatly improving the survival rate and chances of a thick, lush lawn. Seeding bare areas produce even thicker turf, which greatly reduces the need for herbicides and other chemicals.
Like any other living thing, lawns have a life span. If it looks like just seeding won't do the trick, a full lawn renovation may be in order. A lawn can be pushed to an early death by many causes: overfertilization, invasion of grassy weeds, or overgrowth of pest grass species. In many cases, lawns are subpar from the beginning as they are planted with generic contractor seeds designed for quick germination instead of longevity.
Another way to greatly improve a lawn's health is by scheduling an aeration service at the time of reseeding or overseeding. Soil that is brought to the surface is extremely receptive to germination. Doing it right from the beginning will also limit the amount of fertilization and weed control in the future.
Don't Forget To Refer a Friend!
You Get $40
They Get $40
With Purchase of Full Program