At Portage Turf Specialists we know how important your trees and shrubs are to the value of your home.  Many times trees and shrubs are the most expensive part of the landscape, yet are often overlooked in a maintenance program.  See how Portage Turf Specialists can add value for you today!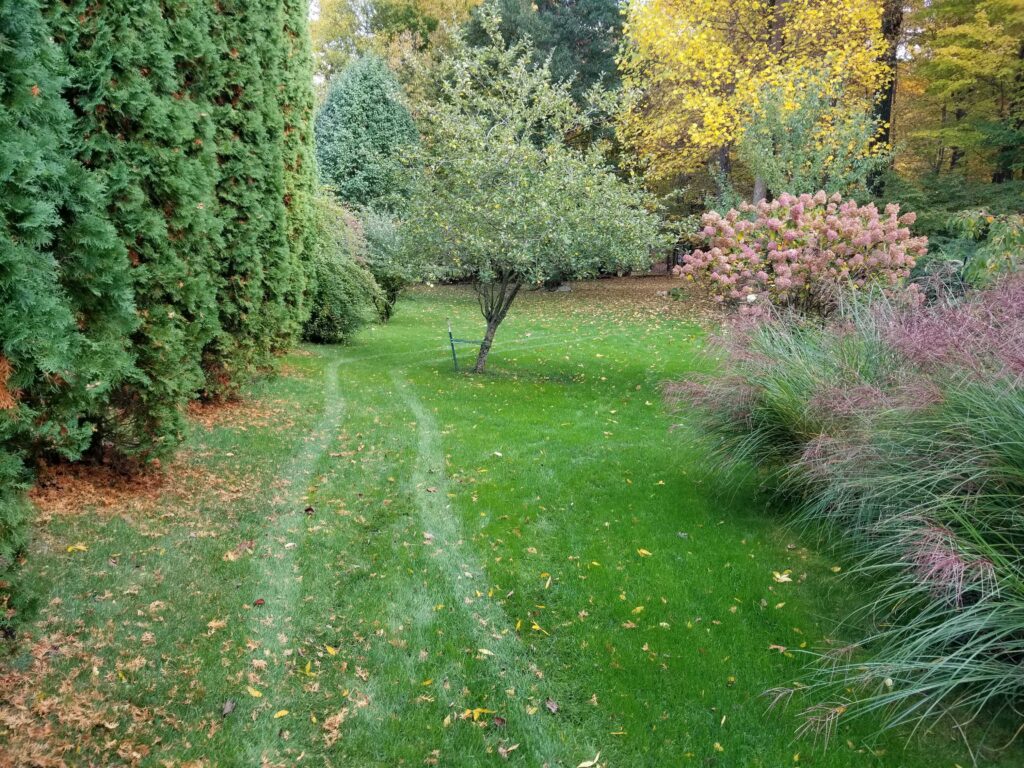 Most trees and shrubs are planted low fertility, compacted soil that is close to the house and structures, sucking away essential nutrients and preventing your landscape from thriving. 
Our regularly scheduled visits with our tree and shrub Root Booster will promote healthy soils for your landscape with a liquid formulation of natural stress-reducing plant hormones, beneficial microorganisms, organic soil conditioners, and organic fertility supplements providing them with the proper nutrients they need for vigorous root development. During each scheduled tree and shrub visit we will also inspect and treat as necessary for damaging insects and diseases.
Winter Pruning 101
In the wintertime, outdoor work for the Midwest homeowner is usually limited to shoveling snow and spreading ice melt on the sidewalks and driveway. When a fresh coat of snow covers the ground, all of your outdoor landscaping and plant life is dormant for the winter. But, did you know that this weather makes for the ideal conditions to prune trees? Get a jump start on spring, and ensure a surge of life from your trees by pruning in the wintertime.
What Is Pruning?
Pruning is a technique used in landscaping to cut back unwanted, diseased, dead, or damaged plant life to encourage growth. For plants that bloom in the summer, the winter months are the perfect time to cut back the plants before new growth appears. Be sure to pay attention to when your trees will bloom before you prune them, so you don't accidentally cut away new foliage. Deciduous plants are those that lose their leaves in the winter. These are the perfect trees and shrubs to prune while dormant throughout winter.
What Makes Winter a Good Time to Prune?
It's much easier to prune a shrub or a tree in the winter when they have no leaves, because the branches are more visible and there is less debris. Pruning in the winter also affords less risk of transmitting disease between plants, as well as less attraction of insects. The ideal window of opportunity for winter pruning is from mid-November to mid-March.